CHAFFING OF HYDRAULIC HOSES


by
Charles C. Roberts, Jr.



Chaffing is the rubbing of two objects, causing erosion of the surfaces and eventual failure. A past article ("Wire Chafing, a Cause of Electrical Fires," Claims Magazine, April 1999) dealt with the chaffing of electrical wire insulation, causing electrical malfunctions. Briefly, the insulation wore away from chaffing and caused an electrical short circuit or fault. Likewise, with hydraulic hoses, chaffing of two hoses together or the chaffing of one hose with another surface results in side wall erosion and eventual leakage. Under pressure, hydraulic fluid leakage forms a fine mist, easily ignitable by hot surfaces or electrical arcs.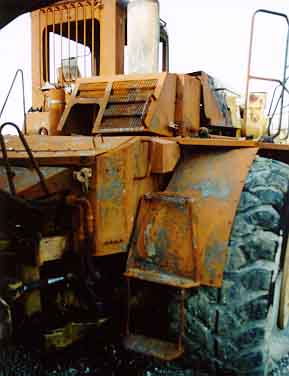 Figure 1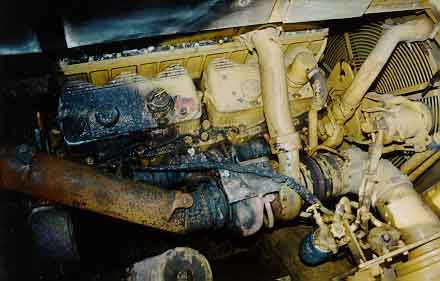 Figure 2

Figure 1 is a view of a rock truck that sustained a fire while in use. Figure 2 is a view of the engine compartment showing severely burned areas to the rear of the engine, near hydraulic lines and the hydraulic pump. The hydraulic lines carry pressurized fluid for operation of cylinders needed for turning of the vehicle.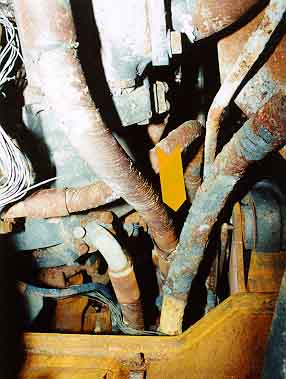 Figure 3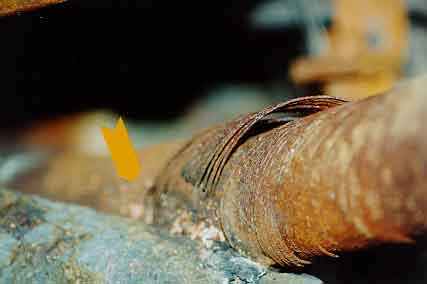 Figure 4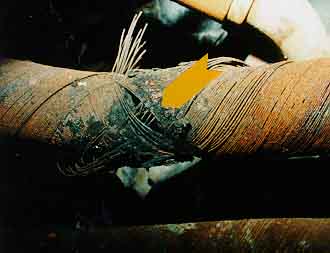 Figure 5



In Figure 3, the arrow points to two hydraulic hoses in the area of severe thermal damage that are touching. Figure 4 shows the contact area and the failure of metal reinforcing steel strands on the hoses. The chaffing has resulted in wear through the polymer hose wall into the reinforcing wire, which has failed, causing loss of high-pressure strength and hydraulic fluid leakage. Figure 5 shows the opening caused by the chaffing. The escaping hydraulic fluid atomizes into a volatile mist, which can be ignited easily by various hot surfaces such as exhaust system surfaces or electrical arcs from contacts (brushes on generators or alternators). As shown by the chaffing example, a property loss occurred. Hydraulic hose failure can also cause loss of steering control and personal injury. The chaffing of hoses is clearly a design or manufacturing deficiency, assuming the vehicle has not been altered by some intervening work or repair. Prudent mechanical design dictates proper support and securing of hoses using brackets, clamps and other means.


---
FOR TECHNICAL ARTICLES CONTACT CLAIMS MAGAZINE AND ASK
FOR A REPRINT OF A PAST TECHNICAL NOTEBOOK ARTICLE
CLAIMS MAGAZINE