MECHANICAL AND ELECTRICAL FIRE CAUSE AND ORIGIN ANALYSIS
---
Fire origin analysis utilizes burn patterns to determine an origin of the fire. Once the origin is found, causation analysis (similar to failure analysis) seeks to find the deficiency that started the fire.
---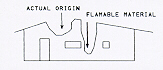 Burn patterns usually show hot spots
which are often the origin. Some hot spots
may not be the fire origin.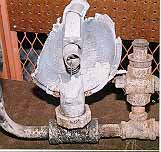 Gas regulator involved in a fire where
natural gas leaked from a crack
in a supply pipe caused by frost heaves
coupled with corrosion.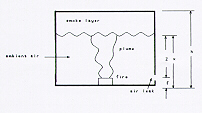 Computerized fire model using basic dimensional data of the building plus heat flux data on burning materials.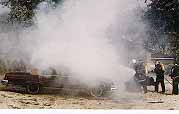 Auto fire testing entails initiating a
fire in the vehicle, recording the
fire development on video tape and
measuring temperatures.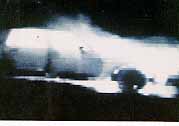 Infrared thermogram of the burning
automobile above, shows the fire
development in vehicle. Light areas
are hot, dark areas are cold.
---